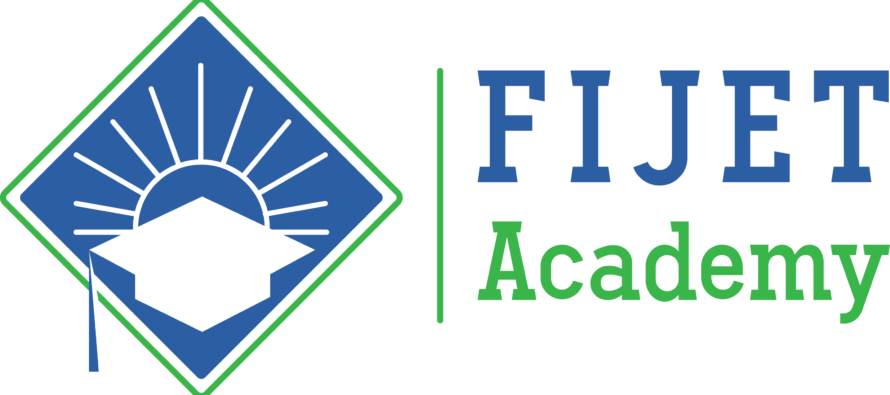 Alumni Articles & Opinions
"FIJET Academy encouraged me in better defining the fields of tourism to which I will devote my professional and research efforts. One of the most valuable aspects of the academy is the community of young people with similar interests."
Ivan Dodig
---
SEFERIHISAR
Seferihisar is a hidden treasure which recently started being realized by the alternative tourism seekers in Turkey. This small but culturally and naturally very rich town is located in the south of Izmir at a distance of 45 km. The history of the region could be traced back to the 2nd millennium BC. It is believed that the city was founded by the Ionians in the area where today the ruins of Teos ancient city lie.
Even though, Seferihisar town provides a 49 km long beautiful and green shore for sea and nature lovers, the most visited part of the town is Sığacık district. Sığacık hosts a little medieval village located in a fortress which was built during the period of Seljukian Turks. The village continuously used as a settlement for 500 years up to present. In this regard, Sığacık is considered as one of the few surviving castle cities in Turkey (see also Diyarbakır and Antalya). It is assumed that the fortress was built by the stones which was brought from the Teos ancient city.
In most of the overdeveloped touristic destinations, one could only find similar tastes in terms of services and goods. However, Sığacık is the completely opposite of this. Locally produced handicrafts, souvenirs and foods are sold at lively benches on the streets by the calm locals. Tourists enjoy walking in the narrow streets of this historic Turkish town and meeting with sincere local culture without experiencing any rush and hustling.
One of the most significant factor which is generating the tranquility of the city is the philosophy of the Cittaslow (Slow City). Inspired by the Slow Food movement, Cittaslow is a network organization with 182 members from 28 countries which was founded in Italy in 1999. Both of the movements convey the same message "Slow for a better life". The ideology of the 'slow' is a stance against the fast life routine of consumerism age and globalization. The philosophy of the slow city movement is not only about promoting a better life for residents of a town, but also preserving values of local cultures, regional cuisines and characteristics of the local ecosystem. Only the towns with a population under 50,000 can be selected as a Cittaslow. Moreover, candidates have to meet 59 criteria which could be grouped under six dimensions as follows; environmental policies, infrastructure policies, urban quality, protection of local production, hospitality and awareness.
Seferihisar is the first town to be titled as a Cittaslow in Turkey in 2009. Since then, Seferihisar is the responsible town for regulating the nominations of cities in Turkey to join the Cittaslow network as well as supervising selected slow cities. The representative of Seferihisar Cittaslow committee Candaş Balta has given an interview to FIJET and emphasized the importance of the integration of the residents to the Cittaslow movement. In this regard, Mr. Balta stated that they organize frequent educational events to introduce and explain the ideologies of Cittaslow to the residents of each newly selected towns. Moreover, seminars and lectures are given at universities in the candidate cities. Mr. Balta also pointed out to the Turkey's progress within the Cittaslow network that there are already 15 Cittaslows in Turkey, and that they receive applications from almost 30 towns each year.
To discover the other slow cities in Turkey: https://www.goturkeytourism.com/destinations-turkey/slow-cities-in-turkey.html
Furthermore, the municipality of Seferihisar designs important projects for the town and its sustainability. One of the most interesting projects is 'the School Garden project' where the love for the nature is planted in children at schools. The children are also taught all dimensions of agriculture, from seeding to harvesting. In the scope of the project, small farms were built at the elementary schools in Seferihisar. Additionally, children are available to sell their products in the local bazaar where only locally produced goods could be sold. There is also a cooperative founded by the women of Seferihisar who produce goods and put up for sale online (seferipazar.com).
In order to promote to city, the municipality of Seferihisar organize festivals and events based on locally produced products. The two of the most famous festivals held in town are Lavender Festival and Mandarin Festival.
Mandarin Festival: Seferihisar owns the reputation of producing the world's best Satsuma kind of mandarin. The festival which is held in between 17-19 November every year attracts visitors not only from the region but also from all around Turkey. The festival celebrated its 8th anniversary in November 2017. The visitors can enjoy a wide range of events throughout the festival from concerts given by famous artists to colorful competitions and shows.
Lavender Festival: The lavender festival is held annually in Turgut Köyü since 2015. Besides the vast and beautiful lavender gardens, the visitors could also enjoy folk dance shows, photography exhibitions, concerts. Moreover, there are various workshops such as producing soap, perfume and cologne from Lavender or cooking local breads in masonry ovens.
Seferihisar is one of the most sustainable tourism destinations in Turkey, offering a wide range of touristic activities from culture to nature. Staying over in boutique hotels of historic houses in Sığacık fortress, walking by the streets filled with genuine local goods and enjoying the Aegean Sea sharing a very old friendship with graceful olive trees. This town will certainly be a special experience for its visitors.
Sidal Yasar
---
9 Places to visit on your first trip to Izmir
Izmir is Turkey's third largest city and second most important port on the Aegean coast, to the west, it is surrounded by the Aegean Sea, and it encloses the Gulf of Izmir. The City is the capital of Izmir Province (Turkish: Izmir ili), a province and metropolitan municipality of Turkey in western Anatolia, situated along the Aegean coast.
#1 The City of Izmir
The Konak Square is main square of the city center, famous for the clock tower, built in 1901. There are also Konak Yali Mosque and Kemeraltı Bazaar around the square. The Asansör (Elevator) is a landmark that was constructed in 1907. The purpose was to help residents to go to their districts on the top of the hill. There is a restaurant on the top of the elevator, with a bird-eye view of İzmir. Alsancak (Punta, Reşadiye) is a neighbourhood of small streets with lots of bars in old Greek houses, where you can have tea, raki or a beer.
#2 Ephesus
Ephesus is a large archaeological site and one of Turkey's major tourist attractions. The ancient Greek city of Ephesus was famous for its Temple of Artemis (near present-day Selçuk), which was recognized as one of the Seven Wonders of the Ancient World. Ephesus also attracted Christian settlers (Greeks and Jews), including St. Paul who lived in Ephesus for three years (in the AD 50s). There is a tradition that St. John settled here with Mary, the mother of Jesus, and also wrote his gospel here.
#3 House of Virgin Mary
The House of Virgin Mary is located on the top of the "Bulbul" mountain 9 km ahead of Ephesus. It is the place where Mary may have spent her last days. In the 1980's, during his visit, Pope John-Paul II declared the Shrine of Virgin Mary has a pilgrimage place for Christians. It is also visited by Muslims who recognize Mary as the mother of one of their prophets. Every year, on August 15th a ceremony is organized to commemorate Mary's Assumption.
#4 Bergama
Bergama is known for its interesting archaeological ruins from the Ancient Greek city of Pergamon and its wonderful center for walking around. It is a popular tourist destination due to its close proximity to the ruins of the ancient city of Pergamon. Arasta Ottoman market is great place to explore.
#5 Kuşadası
The ancient port city of Kuşadası presents a perfect blend od sea, sun and the unspoilt beauty of nature. It has become a popular holiday resort, especially for visitors from Northern and Western Europe.
The City Walls, Kaleiçi Camii — the mosque built in 1618 for Grand Vizier Öküz Kara Mehmed Pasha and The Öküz Mehmet Pasha caravanserai is near the docks. It was built in 1618 as a strong-room for the goods of seamen. Guvercin Adası (i.e., 'Pigeon Island') — the peninsula at the end of the bay, has a castle and swimming beaches, including a private beach and cafe with a view back across the bay to the harbour of Kuşadası. There are public beaches at the back of the peninsula, towards the open sea.
#6 Çeşme
The district of Çeşme is a very popular summer resort in particular with the residents of nearby Izmir and includes such historical sites as 16th-century castle and an ancient caravanserai. The white sandy beaches stretch lazily along a road lined with exquisitely built houses, several large hotels and a number of restaurants, serving excellent seafood and Turkish specialties. Most of the hotels the hotels are set on beaches outside the town center and the peninsula has excellent conditions for windsurfing, with Alacati's beach being one of the best spots.
In Cesme it is possible to have a complete spa treatment alongside a beach holiday, as the area offers a wide range of hotel accommodation with some of the hotels having their own spas, making use of the area's natural mineral waters.
#7 Foça
The district of Foça is situated on the site of the ancient city of Phocaea and is said to have been founded by the very same people who founded the French city of Marseilles, Attalia in Corsica and Ampurias in Catalonia. Arround 600 BC the inhabitants of Foça decorated their buildings, temples and ships with wooden statues of cockerels, and according to a legend, one such statue is still hidden somewhere in the town.
#8 Sığacık, Seferihisar
The colorful Sığacık is one of the rare towns with constant settlement in the citadel for 500 years. The facades of 284 houses and streets of historical Sığacık town have been restored. Sigacik Market is amazing place where You can buy organic local products. The town is first "Cittaslow" in Turkey.
#9 Alaçati
The town of Alacati lies to the south of inland from Ilica and the coast. Windmills dot the hills above Alacati, a delightful and typical Aegean town, with some converted into cafes. There is a good beach a couple of kilometers to the south and many lovely bays along the coast southeast of town are accessible only by yacht, ensuring peaceful and relaxing anchorage in this popular sailing region.
Ivan Dodig
---
Northern Cyprus – the diamond of the northeastern Mediterranean
In June this year, I embarked on an adventure across Northern Cyprus in front of the Faculty of Tourism and Hospitality Management, all within the FIJET Organization (International Federation of Writers and Journalists in Tourism) and the Final International University of Kyrenia. Every year, FIJET organizes the Academy of Young Journalists in Tourism, which brings together young people from many countries around the world, thus encouraging the development of students' skills, multicultural environment and the promotion of the destination itself. This year the Academy was held from 16 to 23 June at the Final International University, where a rich program was organized for students in terms of thematic lectures, gastronomic workshops, and trips all around Northern Cyprus.
The enriched program of this organization made me truly want to return to this island and look deeper into the culture and sights. Tourism in Northern Cyprus is one of the most important branches of its economy, but since it is geographically separated from the rest of Europe, it is not on the list of top choices of holiday destinations for tourists.
It is very difficult to reach Northern Cyprus via land or sea, which is why travelling by plane remains the most ideal solution. Perhaps this information proves that Northern Cyprus is still rich in truly untouched natural beauty and landmarks and that it is not yet subject to the effects of mass tourism. The true beauty of Northern Cyprus hides in the hearts of local people – extremely accessible and hospitable population of this beautiful island knows only positivity and kindness.
Cyprus as an island is divided into two parts, Greek (southern) and Turkish (northern), so all cities and towns have dual names. Greek Kyrenia, Turkish Girne, is the city where we spent the most time since we were staying there. Kyrenia is a city that took more time for me to understand and embrace – for the reason that it was my home for the next 9 days, and it was something completely different from what I'm used to. Unlike Croatia's coastal cities, Kyrenia does not have many city or public beach that residents and tourists can use freely. It is extremely difficult to take a road that runs parallel to the coast and see the sea. Most of the beaches are privatized by large hotel companies and the entrance to the beach is charged. So we visited the private Escape Beach where we paid 25 Lire per adult (1 TL = 1.6 HRK). The Escape beach is sandy, like most beaches in Northern Cyprus, and rich in extra amenities such as deck chairs, gastronomic offer, and water park. The sea is shallow in this part of Cyprus, so we easily reached the island on the opposite side.
One evening we decided to have some fun, so we visited the Coco Bongo nightclub at the Cratos Premium Hotel. The entrance was free of charge and drinks prices were affordable. In addition to drinks, guests also get a plate of sliced fruit and nuts for snacking. Cratos Premium is just one of the luxury locations you can visit in Cyprus. The hotel industries there build their own 'cities' with a wealth of amenities where they hold guests as a drop of water in the palm of their hands. I believe that this is the reason why mass tourism in Cyprus has not developed, and thus there have been no negative consequences in the hotel industry in terms of quality of service. If you choose Cyprus as your next destination, do not let the luxury hotels and beaches under their ownership discourage you – the prices are still affordable. So your entrance to the Cratos Premium Private Beach would be 50-70 TL per adult. Some of the hotels we also visited include Merit Royal Hotel & Casino near Girne, and The Palm Beach Hotel in Gazimağusa.
Northern Cyprus is a cheap tourist destination for most Europeans, which is what the bills that I saved prove also: lunch (appetizer, main course, drink, and Turkish tea) at Eziç Premier Luxury Restaurant – 47 TL, iced tea in cafes – 6 TL, hookah in Girne Harbor Balıkçı – 35 TL, car rental per day, Grandeur Rent a Car agency – 140 TL… Cyprus is the place to explore and is the easiest way to do that is by car. We rented a car for 5 days which made it much easier for
us to explore the island, although the left side of the road is practiced. Rented cars have red license plates, making it easy for tourists to be spotted on the road. The whole charm of Northern Cyprus lies in its untouched nature and historical and cultural sights. Crystal clear sea, sandy beaches, rocky cliffs, lakes, mountains, green areas, citrus fields – all in one place. While driving through the island it is enough to just look out the window and get lost in that beauty.
There are plenty of places you should not miss when visiting Northern Cyprus. Among them is the city of Gazimağusa (Greek Famagusta), which in my memory is a city of stones and flowers. The beautiful flora inhabits and enriches the historical landmarks of this city where the action of Shakespeare's Othello takes place. Therefore, you can visit Othello Castle and the city walls and imagine the action of this famous work of Shakespeare that adds a special charm to the city. Not far from Gazimağusa, at the foot of the Karpaz Peninsula are the remains of the city of Salamis. Salamis was the capital of Cyprus as far back as 1100 BC, and the Salamis survived successive occupations of Assyrians, Egyptians, Persians, and Romans, but eventually succumbed to natural forces.
Today's capital of Northern Cyprus is Lefkoşa (Greek Nicosia), which after the invasion of Turkey in Cyprus in 1974, divided it into two parts together with the whole island. The border that divides Cyprus into Greek and Turkish, passes through the city center and is also called the "Green Line". The center of Lefkoşa is known for many attractions such as the Selimiye Mosque, the City Museum, Lendra Street where the Green Line passes, and Büyük Han. Büyük Han is a two-story building that was once used as an inn for trade and travelers, and for some time served the British as a prison. Today it is an art center with numerous galleries, studios, and workshops where you can buy original Cypriot souvenirs and handicrafts, but also watch how they are being made.
The city of Girne, where we were accommodated, is also rich in cultural content. The Bellapais Monastery is located 5 km from the city at 220 meters above sea level and among cultural and historical content, it also offers a wonderful view of the city and the coast of the Mediterranean Sea. The cities of Lefke (Greek Lefka) and Güzelyurt (Greek Morphou) were also in our program and we could find enjoy the charms of the greenest part of Cyprus where the citrus fields are located. Strawberries also succeed to grow in the Cypriot climate. Near the town of Lefke, we stopped and did a short strawberry harvest.
Before my trip to Northern Cyprus, I was not aware of any information about the island, which may have contributed to the first impression and overall experience of the destination. After getting acquainted closely with the history, culture, and people of the island of Cyprus, I realized how many values Northern Cyprus has and how the world is not yet aware of it.
Paula Petrinec
---
A wonderful encounter
FIjet Academy was held in Final international university June 2019, North Cyprus. North Cyprus as a country is very intriguing land to visit and being able to learn about it more is even better. Though it is not recognised it's hard to not notice its rich culture and history that lies in this country. The undiscovered potential, power and beauty it holds. The numerous pieces of artefacts that are yet to be appreciated. The history of how it was and how it is at the current state and the future that lies for this country. As a journalist being able to recognize and understand all this, it's easier to express from first-hand information.
It came to my surprise when I heard that there is an organisation called Tourism Journalists. To be honest I have to say it was an eye opener for me and I realised that there are so many opportunities and options in that we can choose to set ourselves to.
During our sessions I learnt about Crisis in Tourism and the types of crisis there are women empowerment types of stereotypes and how to deal with each one of them. There were vivid discussions and we got to have one on one conversations with the professors and other students. All this time we got to view our perspective as journalists and how to develop and write a story that would change your readers' views.
After our indoor activities we travelled and learned the different cities in Cyprus. This included Famagusta which is famous for being the Walled City, the Salamis ruins, St Barnabas Monastery, Famagusta Castle, Lala Mustafa Paşa Mosque and Maraş the closed Ghost Town. The capital city Nicosia, we passed through the Girne -Kyrenia gate, Büyük Han Kervansaray, St Sofia Cathedral, we went to see the Green Line of the divided city, Kyrenia town with features such as Kyrenia castle, Bellapais Monastery, St Hillarion Castle and the old harbour, Güzelyurt and Lefke we went to see the Soli ruins, the river dam Project, St Mamas and the museum.
In a nutshell, it was a good experience to learn from the fıjet Academy meeting and making new friends and sharing experiences was amazing, I believe it's a great opportunity and that more awareness should be created about tourism journalism and help our youth in growth to understand and appreciate our environment and others.
Sylvia W. expresses her thoughts as:
"It was a good experience to learn from the FIJET Academy Program, meeting new people and making new friends and sharing experiences was amazing, I believe it's a great opportunity and that more awareness should be created about tourism journalism and help our youth in growth to understand and appreciate our environment and others."
Sylvia Wanja
---
Tourism and Technology for better intercultural communication
This is the topic of this year's FIJET academy for young journalists which has already started. This time the training is taking place in Northern Cyprus – a place worth discovering not only because of the Mediterranean views which reminds of paradise but also because of the unique local culture and history full of lessons for the whole of humanity.
Northern Cyprus is one of the most appropriate places for such a topic. On its small territory there are more than 15 international universities. In one of them, Final International University, right now the young journalists are discussing how to improve intercultural communication. Professors from all over the world are invited to participate in the academy. So far most of them empathize on the opportunities that tourism provides in order for countries and nations to avoid conflicts.
"Discovering each other's culture gives us an understanding of the other nations and understanding brings peace", Prof. Dr. Olgun Çiçek said. The young journalists are also discussing topics like e-tourism, innovations, marketing, crisis communication and sustainable tourism. They also have the chance to watch Live Gastronomy Competition and they even have a Gastronomy workshop.
The best part of their experience definitely is exploding the beautiful land of Northern Cyprus. They have included excursions to the most charming places on the island. After all, the journalists will return to their countries inspired and enriched with new ideas, useful knowledge and life time memories."
Viktoria B.
---
If every country is a queen their capitals are their crowns. Northern Cyprus, the queen Shakespeare fell in love with, has a heavy crown. Not many capital cities in the world have a military zone and a border inside. But this is the case with Lefkoşa also known as Nicosia. This city is divided into two parts and it is a capital of two countries – Northern Cyprus and Southern Cyprus. As Southern Cyprus is in the European Union this is the only divided capital in Europe. Northern Cyprus was recognized as a country only by Turkey but people there have a normal life like any other citizen in Europe for example.
The border in Lefkoşa is called Green line. Why green but not red? In 1963, 56 years ago, there were riots on the island. Cyprus Turks and Greeks were holding the crown and both sides wanted it. They were fighting over who to control the area of today's Northern Cyprus. So in December 1963 Greeks, Turks and British made an agreement.  General Yang drew a line on Lefkoşa's map and said "This will be the border!". His pencil was green. No one knows if it was deliberate or not but one can find a meeting in it. Green is a color of opportunities. The color of the spring. With this Green line General Yang wanted to stop the tension and to give a chance to the peace.
If the Green line was a man today, he would be 56 years old. A wise man with an interesting past. That's how it feels to be in the northern part of Lefkoşa nowadays. There's a cozy market just after the border with lots of cafeterias. A curious tourist can sit there with a Turkish tea in hands and listen to the stories of that wise man for hours. The tourist can observe people who are walking from one country to another just in the middle of a touristic street full of magnets, ice cream shops and smiley people. Because locals are really smiley and that brings happiness to the visitors too. That's how it is.
One of the stories that this wise man can tell is about Selimiye Mosque. This is a beautiful building that brings spiritual harmony to those who stand in front of it observing how its tall towers reflect the sun in such a prideful way. The building is a mixture between a French Gothic church and a mosque. Imagine. It took 78 years to be built starting from 1209. When the Ottomans arrived in 1571, they stripped the building of its Christian contents and added two minarets. It survived after two earthquakes and today this is the most beautiful building in Lefkoşa.
Another peaceful place is Buyuk Han which represents the Ottoman Empire's architectural charm. This is the place where everyone can find a unique handmade souvenir that represents the local culture. Or just to find inspiration to imagine how the locals used to live in the past.
Lefkoşa also has a new part full of life. You can see young people playing tabla, smoking shisha and drinking Turkish tea.
Viktoria Boyadzhieva
---
"The Northern Cyprus edition of 2019 Fijet Academy Program gathered amazing people from different countries who shared their knowledge in tourism, hospitality and journalism fields. I will always be grateful for the opportunity that I've got – to get to know Southern Cyprus from the perspective I wouldn't otherwise, to write about the experiences and to publish my stories in Croatian newspapers, just as well as platforms I usually read on the daily basis.
FIJET is an astounding organization – they did a really good job organizing this trip and gathering experts who taught us so much during the lessons in Final International University in Kyrenia. This experience helped me gain more practice in writing which was highly appreciated during some job applications. The experience I've got after the Academy really let me stand out in the crowd when applying for a job. Currently, I am working in MICE tourism as a sales manager in a resort."
Paula P.