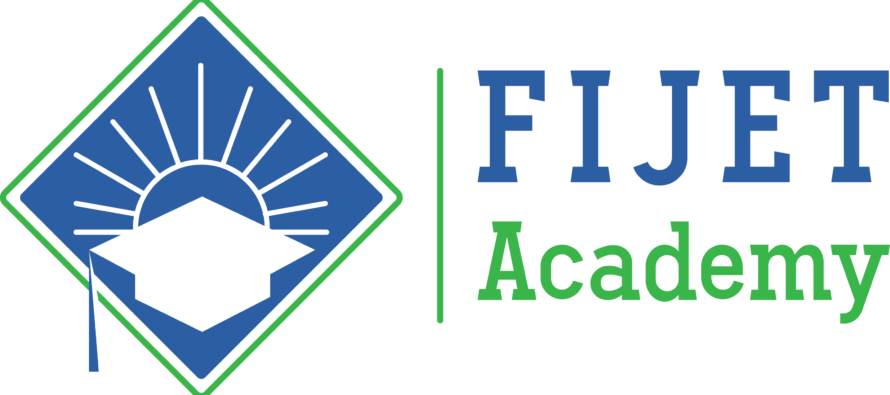 FIJET Academy Committee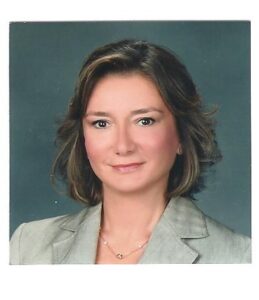 Fatma Sema Kutlu
Fijet Academy Committee
Chairperson
Fatma Sema Kutlu, received her BA degree in Teaching English from Dokuz Eylul University, Izmir, Turkey in 1984. She took Business English and Data Processing Applications courses at Bryant & Stratton Business Institute, Buffalo, New York in 1985.
Fatma Sema Kutlu started her teaching career in 1990 at Marmara University in Istanbul. She taught different levels of English for Academic and Specific Purposes.
In 2003, Fatma Sema Kutlu was assigned as the Coordinator of English Language Proficiency (ELP) Programs of the Post Graduate and Doctoral Studies at Marmara University. In 2008, she was appointed as the Academic Coordinator of the Department of English at the School of Foreign Lanugages of Marmara University. She was the editor of EAP booklets prepared for English medium faculties. As a coordinator and a team member she helped conduct some researches and published articles on CALL (Computer Assisted Language Learning). In 2010, she was assigned as the Vice Director of School of Foreign Languages at Marmara University, in charge of all Academic English Language Programs, and some administrative affairs of language programs.
2013 – Sema Kutlu is a board member of Fijet-Turkey, ATURJET and has authored many articles for the Tourism Press Magazine and Tourmag Tourism Magazine. She also had a column at the Turizmhaberleri.com internet newspaper. She was elected as a member of the Fijet Academy Committee in May 2013. Since November 2016 she has been the Chairperson of the Fijet Academy Committee.
Since 2018, F. Sema Kutlu is an Editorial Board Member of Tourmag Tourism Magazine published in Turkey.
---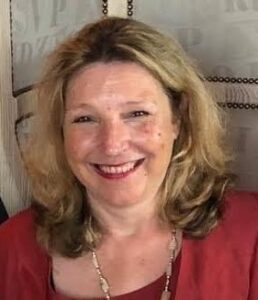 Karin Mimica 
Karin Mimica, after graduation as prof. of literature, dedicated her work to projects combining gastronomy, tourism, and media. She is the author and leader of the two of the oldest quality brands in Croatian catering: Restaurant Croatica – 100 leading Croatian restaurants and Klub Gastronaut. In addition to these brands, which she conducts thru her company Abisal, she also manages distinct educational projects of design, implementation, and joint marketing of gastronomy in tourism for a variety of destinations. She has received numerous rewards and recognitions for her contribution to the merging of gastronomy, tourism, and the media.
As the owner and editor of the largest portal on Croatian gastronomy (www.gastronaut.hr), author of 28 books and several dozen of thematic gastronomic programs and projects she is sharing her knowledge and experience with public.
Karin has been a member of FIJET for over 20 years and served as president of the section of tourist journalists at the Croatian Journalists' Association. She edits the Facebook pages of FIJET World, which were created during the Academy for Young Journalists held in 2015 in Tunisia.
---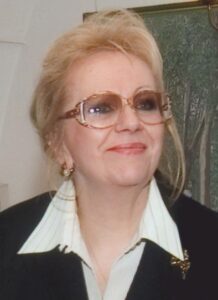 Amelia Tomašević
Dr. Amelia Tomašević, former general manager of the luxury hotel Esplanade, Zagreb, member of The Leading Hotels of the World and director of the Zagreb Tourist Board, is currently a quality advisor in hotels and tourist destinations and prof. at VERN 'University in Zagreb and various other universities in Croatia (for hotel management and destination management).
Dr. Tomašević has been teaching for years in Tehran, at the Master's degree Hotel Management with Instroct, and at the Bahar Higher Education Institute, Swiss Hotel School Cesar Ritz – program in Croatia, Jyvaskyla Polytechnic School in Finland, and in Montenegro, Macedonia, Egypt, Serbia, Serbia. Lithuania, Mongolia, and Costa Rica.
Dr. Tomasevic has participated in numerous international conferences as a keynote speaker.
Dr. Tomašević is a member of the Croatian Academy of Sciences and Arts, the Scientific Council for Tourism, the European Association of Hotel Managers, FIJET (World Federation of Tourism Journalists and Writers) – a member of the Academy of Young Journalists and various working groups for strategy in Croatian tourism.
Dr. Tomašević has won numerous awards and recognitions. The most important are the Croatian National Tourism Award in Tourism for Life, Simply the best – award for contribution to the development of Croatian tourism, International Association of Hotel and Restaurant – recognition for contribution to IH&RA and "Confrerie des amis de l'hotellerie et de la restauration internationales", Zagreb Tourfilm Festival – Lifetime Achievement Award for Tourism Promotion, Lecce, Italy – Special Career and Tourism Award, Zagreb Chamber of Commerce – Gold Medal for Outstanding Contribution to Hotel Development in Zagreb, Croatian National Medal: Red Croatian Daystar Order for Contribution to Tourism, EURHODIP, International association of leading schools with the main focus on quality, vitality and public reputation of hospitality and tourism education, Award for special contribution to tourism).
Dr. Tomašević speaks six languages.
---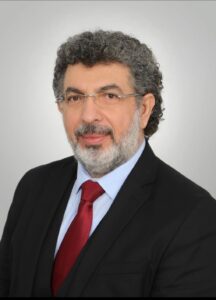 Prof. Dr. Olgun Çiçek 
Executive Board Member
YODAK (Higher Education Council), N.Cyprus
Prof.Cicek is a life-time learner and an expert on higher education studies mainly in internationalization, policy & development, accreditation and quality assurance areas. He is willing to explore new challenges and contribute to Higher Education institutions with his 30 years of teaching, research, accreditation and quality assurance experiences and networking in global higher education in Europe, Mediterranean, Middle East, Far East and in the USA.
Prof Cicek currently serves as Vice President of CEENQA (Germany) and Executive Board Member of YODAK (North Cyprus) building his experience on the quality assurance and improvement activities of the member agencies as well as institutions from Central and Eastern Europe.
He is also a member of Accreditation Committee for British Accreditation Council's (BAC) in UK. In addition to his board and committee roles, he serves as an International Expert and Reviewer for Agency for Quality Assurance (AQAS) in Germany, NVAO (Netherland), FINEEC (Finland), Slovenian Quality Assurance Agency (NAKVIS) in Slovenia, Indonesia, Bahrain, Malta, Latvia, Azerbaijan as well as YÖKAK and many more agencies all over the globe. With these roles, Prof. Cicek brings extensive experience in the institutional level accreditation process as well as program level accreditation based on European Standards and Guidelines. He is recently affiliated with in reviewer scheme of AACSB, AALHE, ICHRIE, Quality Matters and evaluator for EQUAA and SACSCOC in the USA.
Dr. Cicek has an MSc in Business and Tourism management from University of Surrey, U.K, and PhD in Management and Tourism from University of Dokuz Eylul University. He has been continuing his career as an academic leader, faculty member, and a researcher at different universities namely in Turkey, Dubai, Singapore, UK, Switzerland, Cyprus, and USA for the last 30 years.
He has been serving at managerial positions starting from the Head of Department, up to a Rector level and finally Executive Board Member of Higher Education Council in North Cyprus. He was joined as a Visiting Scholar at University of South Florida, USA in 2020-2021 to carry out a research project on Quality Assurance and Accreditation. During his services at various universities in different countries, he gained a broad outlook, multicultural view, and in-depth knowledge and experiences in the development and internationalization of higher education globally.
---
Gabriela Țigu
Professor Ph.D., is the Dean of Business and Tourism Faculty within the Bucharest University of Economic Studies, and a member of Tourism and Geography Department.
Gabriela Tigu has been performing both didactic and research activity within the field of higher education, namely being specialized in tourism expertise of Tourism Operations Management, Destination Management, Ecotourism and Sustainable Development, Business Ethics, Human Resources Management for Tourism.
She is an author of 22 published books, more than 150 articles and scientific papers, as well as 32 national and international research projects; she was visiting professor in universities form France, Spain, Sweden, Turkey, Cyprus and Italy. She is also a scientific Ph.D. supervisor of doctoral thesis in the field of Business Administration.
Gabriela Tigu is also tourism journalist and the Vice-president of the Tourism Press Club FIJET Romania and member of the FIJET Academy Committee; member of the Advisory Board of the Romanian Competition Council, member of the board of directors of the Academic Association for Research in Tourism and Services CACTUS;  member of CNATDCU (National Council for Attesting Titles, Diplomas and Certificates), since 2011; member of Transylvanian Spa Tourism Cluster; counsellor of Romanian Ministry of Tourism, in 2011 and 2019-2022; and a member of the World Committee on Tourism Ethics within UNWTO, since 2019.
---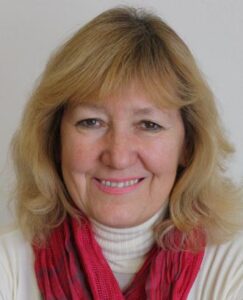 Ľudmila Novacká
Ľudmila Novacká, prof. JUDr. PhD. is the guarantee professor of study programme "Management of tourism" and LLL programme at University of Economics in Bratislava, Slovakia. She care for the PhD students in the Czech Republic South Bohemian University as well.
Ľudmila Novacká was the researcher and research co-ordinator of 32 scientific projects and projects for the tourism industry. She published several monographs, a high number of textbooks and scientific articles. Her international co-operation presents the project "Cure" (EN) for the World Bank (2018/19), the results from "FH" project of 7 universities in her leadership, published in scientific international journal Contemporary hospitality management (US 2019). Fruitful was the cooperation with 5 universities focused to Interpretation of   European Cultural Heritage (2021) by e-book (EN), Guidelines (EN) and curriculum of new course. Recently she is responsible for the research project of 9 universities related to National responses in crisis management posed by the COVID-19 Pandemic in the Hotel Industry (EN).
All her professional life is in strong relationship to the tourism industry (tourist boards, tour-operators) and public administration (national and regional government).
Ľudmila Novacká is the president of National Association FIJET SLOVAKIA.